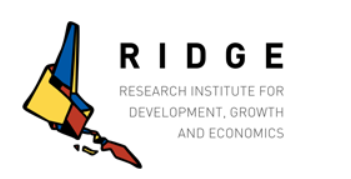 Call for Papers - Public Economics 2018 Ridge May Forum

Vue 2168 fois
The Research Institute for Development, Growth and Economics (RIDGE) is pleased toannounce a call for papers for the Workshop on Public Economics to be held in Montevideo, Uruguay, on 24-25 May 2018. The deadline for submission is February 23, 2017 (12 AM ET).
The focus of the 2018 Public Economic workshop will be on (but not restricted to):
· Taxation and Redistributive Systems
· Optimal Taxation
· Tax Evasion
· Welfare Economics and Normative Economics
· Social Security, Social Insurance and Health Economics
· Development Economics and Policies
· Behavioral Economics and Policies
· Labor Market Analysis/Policies
· Education and Policies
· Local Public Economics and Geographical Economics
The 2018 workshop will take place within the framework of the 2018 RIDGE May Forum along with the following workshops:
· Political Economy, May 21-22 (Montevideo, Uruguay)
· Environmental Economics, Date TBC (Montevideo, Uruguay)
· Economic History, Date TBC (Montevideo, Uruguay)
· LACEA Labor Network, May TBC
· LACEA Impact Evaluation Network, May TBC
The RIDGE forums aim at the spreading of high quality research in economics by bringing together prestigious researchers working on the frontier of knowledge to local and regional researchers and policymakers.
To view the programme of previous workshops please visit:
http://www.ridge.uy/ridge-forums/

Participants to this workshop are welcome to attend the other workshops.
Paper Submission
Full papers, written in English, must be submitted for consideration for the meeting. The cover page should include: the title of the paper, institutional affiliation, including address, phone and email of each author and an abstract with the appropriate JEL classification.
Each author can submit and present at most one paper. Full papers, in PDF format, should be submitted online via the RIDGE website:
Important Dates
Deadline for paper submission: February 23, 2018 (12 AM ET)
Notification of organizers decision: March 12, 2018
Funding
Accommodation expenses will be covered for all participants. We have a limited amount of budget available to partially cover travel expenses. Please indicate in your application whether you will require funding from RIDGE for travel expenses.
For more information about RIDGE see
www.ridge.uy
---